The Pleasantville Farmers Market has among the best selections and the biggest variety of vendors I've seen around Westchester. Unfortunately, I'm a little late on this blog post — (I took these photos on June 12! So sorry!)— so some of the fruit and vegetables you'll see here are no longer available. But I think you'll still get a good feel for what's available at this Saturday market by browsing here, as well as from the guest blog post we had earlier in the season. I don't care if it is almost August, though, I have to lead off the post with my favorite summer fruit, sour cherries: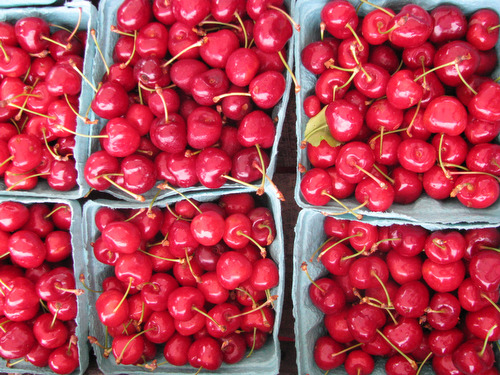 We'll have to wait for 2011 to see these guys again! More photos from the market, after the jump.
Now when I went in June, there was a little lunch truck there that uses ingredients from the market to make some of their dishes: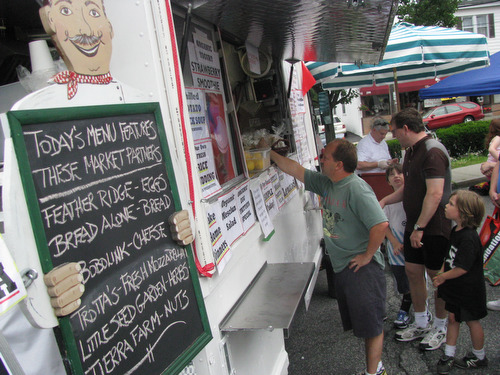 My husband's wrap: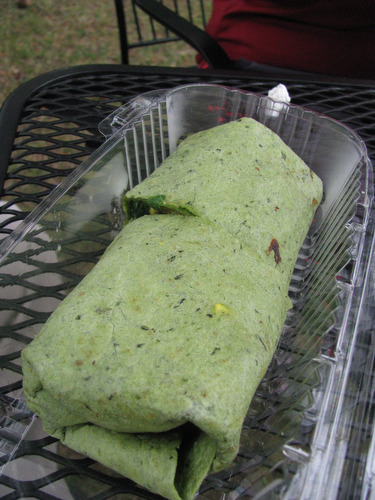 My chicken-pesto sandwich: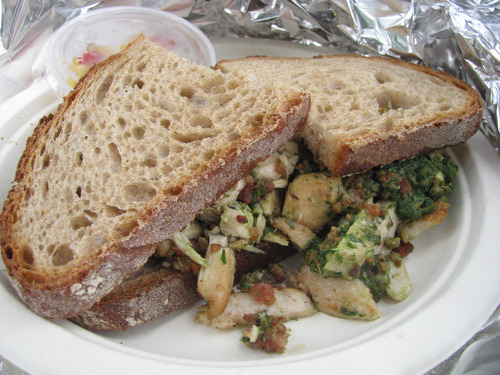 When I was at the market this past Saturday, I didn't see the truck and some of the vendors had moved spots. So I'm not sure if the truck is gone or just taking a week off.
Here are some of the other vendors at the market: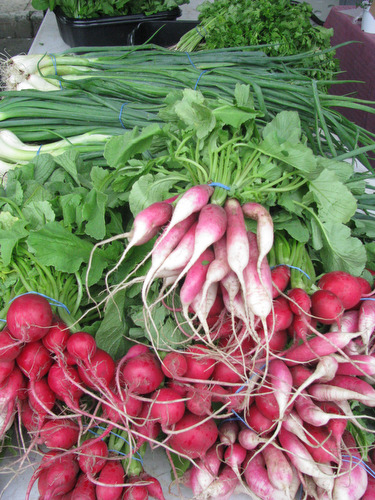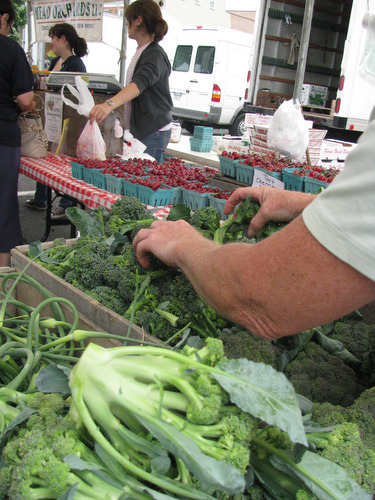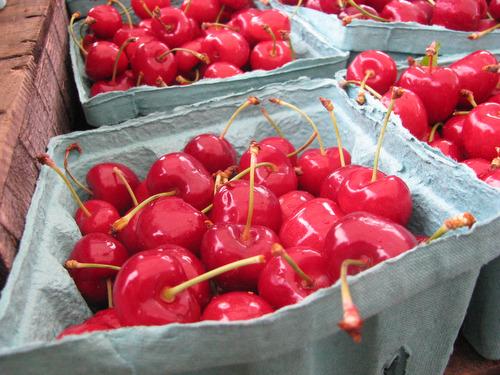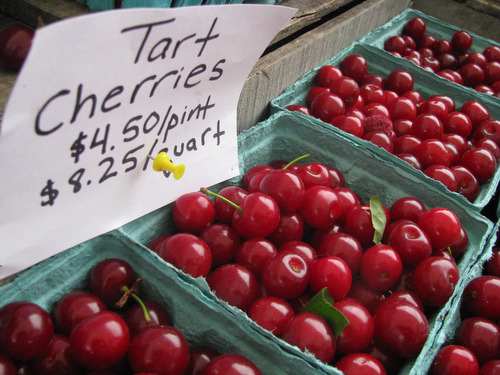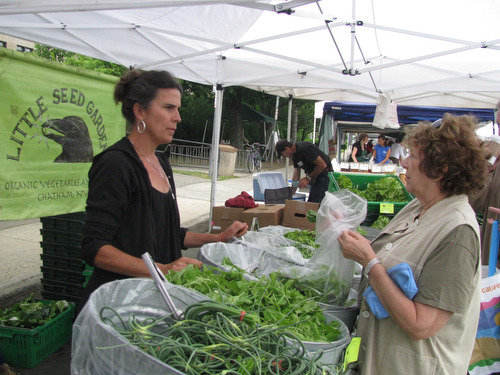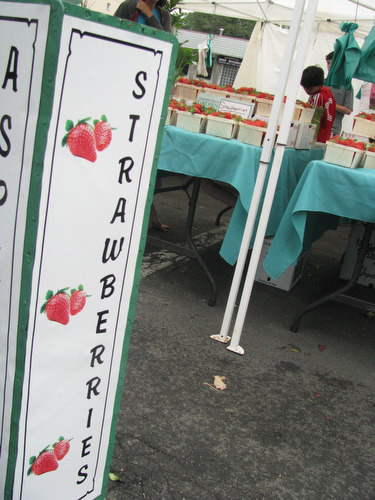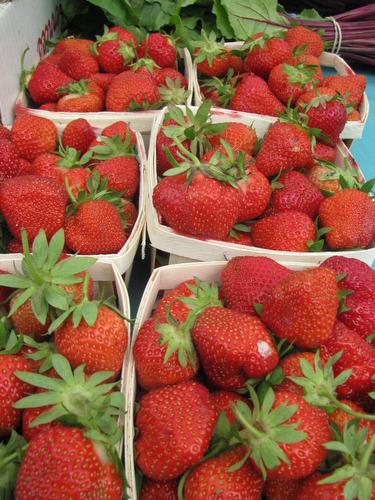 My favorite fish guy, Captain Rick from Pura Vida Fisheries: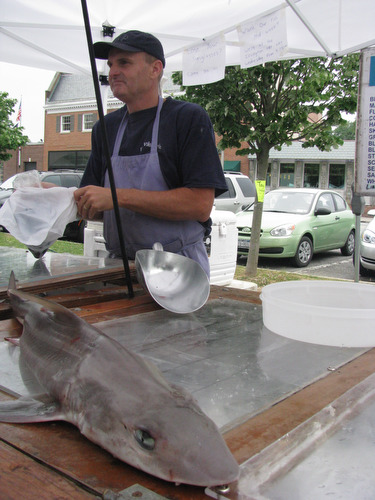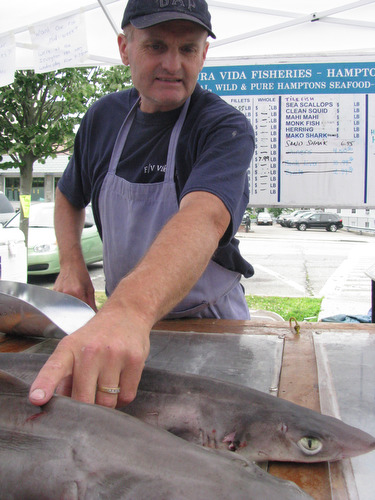 I quite like this meat, too: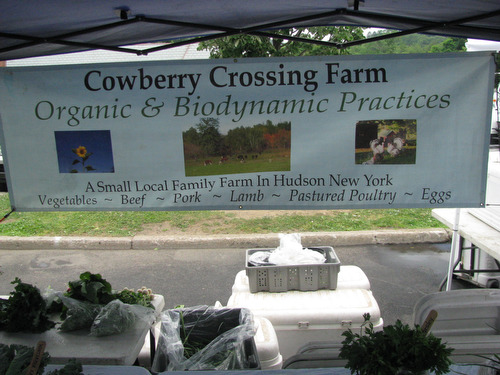 And these Feather Ridge Farm chickens and eggs are unbelievable: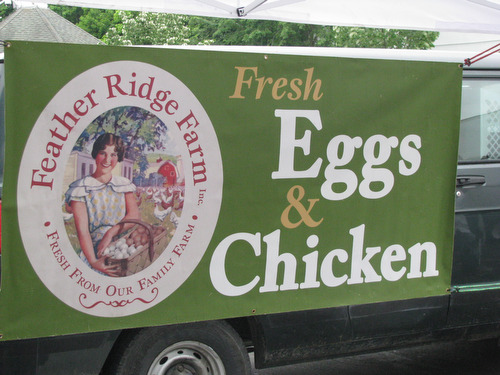 Thank you, Pleasantville Farmers Market!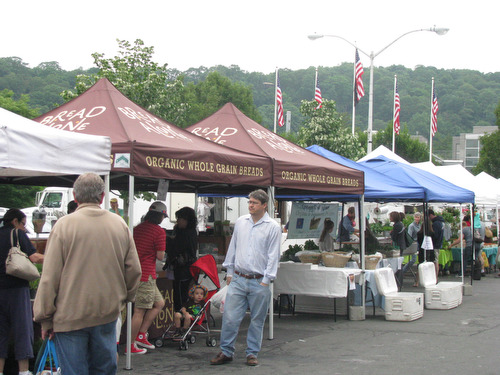 The Pleasantville Farmers Market is on Saturdays in the parking lot next to the train station in downtown Pleasantville. The market's facebook page is here.