After some errands Saturday morning in Westchester,  I decided to hit Aberdeen, the Chinese restaurant in White Plains. It does dim sum every day, but it's especially popular on weekends.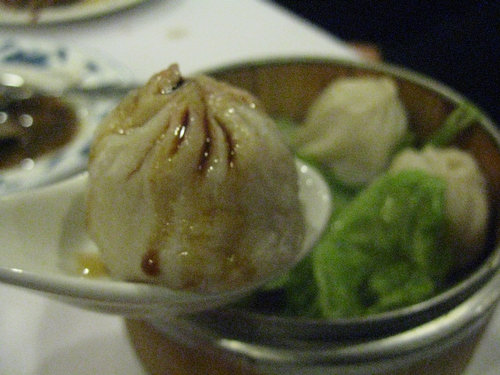 They are among the very few places in Westchester that do Shanghai soup dumplings. (On this comment here, Foodiemom says Jade Garden is another.) But after having had the most amazing soup dumplings on the planet at Nan Xiang Xiao Long Bao Soup Dumpling House in Flushing — ( Serious Eats post here.) — I must say these were rather disappointing. Thick and gummy as Play Doh. Too bad.
Here's the view from our table. The back room of the restaurant is rather bland.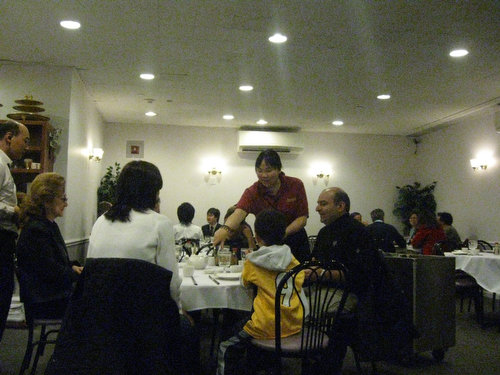 It's much nicer in the front room: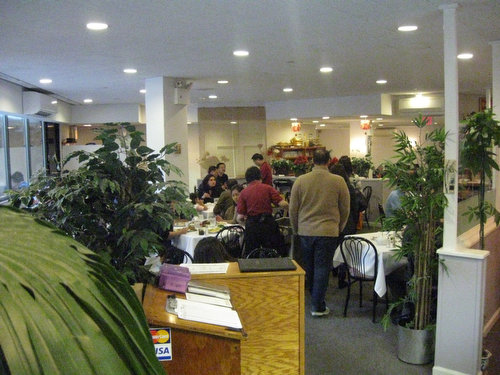 On to the food. Steamed pork buns.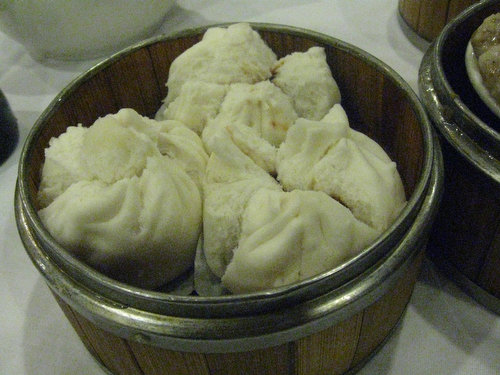 Also disappointing after having had such amazing ones elsewhere.
Short rib: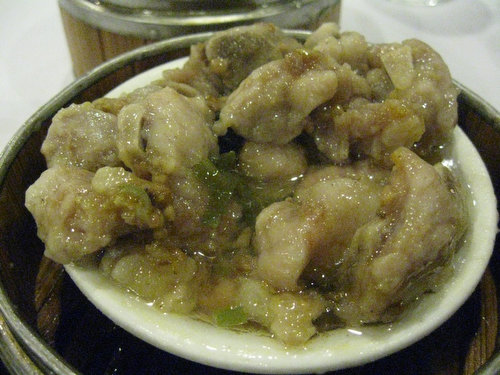 This was tasty. Gelatious, yes, but nice flavor. You sort of suck the meat off the bone.
Chicken feet: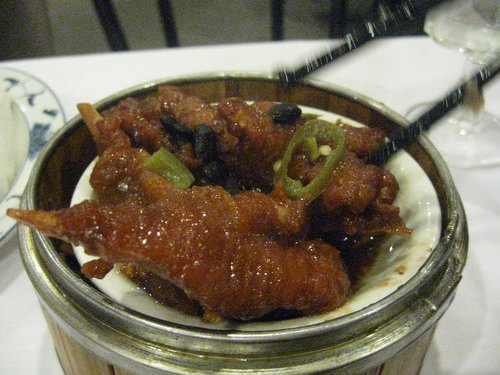 You also suck the meat off these. I didn't try these — once was enough for me, way back when — but my husband liked them.
Beef rice crepe:
This I really liked. Nice and ginger-y. And the crepe was slippery. I enjoyed that.
Chive dumplings: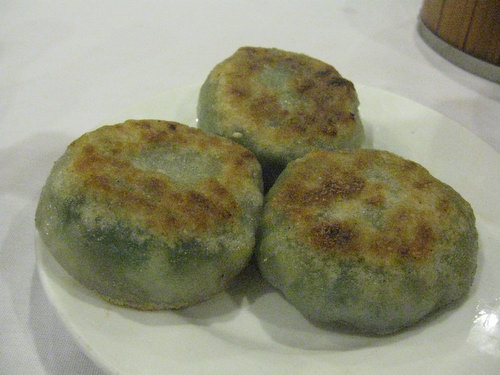 Nice. Like a light scallion pancake.
The disappointing dumplings: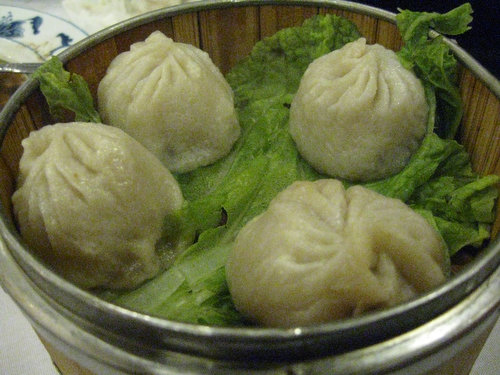 Too bad. Just for comparison, here are the ones I adored over at Nan Xiang Xiao Long Bao Soup Dumpling House: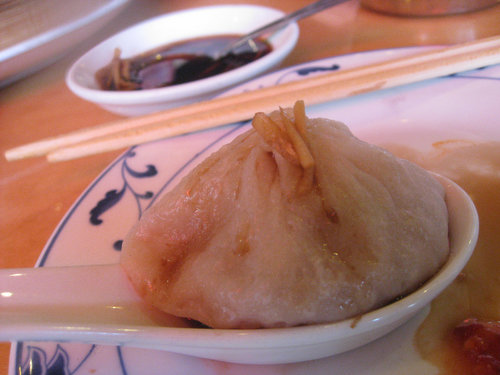 I'm so in love with those dumplings right now.
By the way, if you decide to give the dumplings at Aberdeen another go, you have to order them as "juicy buns."  That's the advice of our kind waitress here:
Another look around Aberdeen:
The aquarium tank: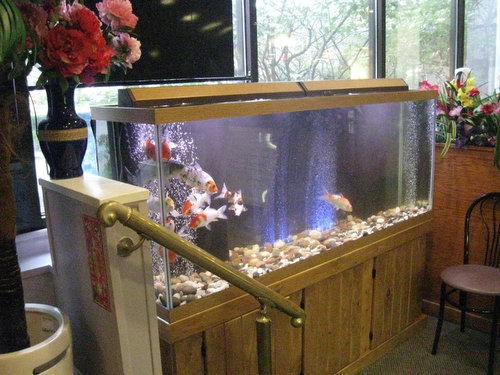 Angry crab: