For Thanksgiving, we always bring the wine. But most years, we also bring cranberry sauce.Liz's Cranberry Sauce is more of a conserve, with port and nuts and currants, along with the usual orange and sugar. Greg's Cranberry Sauce is simple and fresh, with no cooking involved at all.
I've collected both recipes and propose a new Iron Chef Battle: Iron Cranberry Chef! Check out links to both recipes, and cast your votes in the comments section!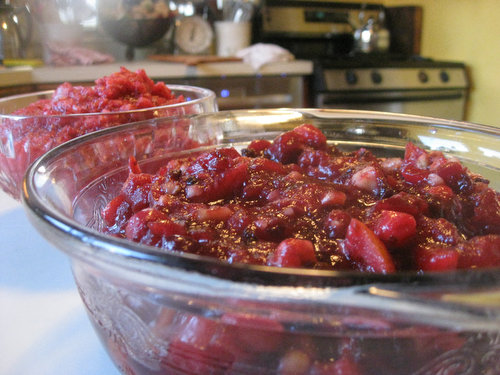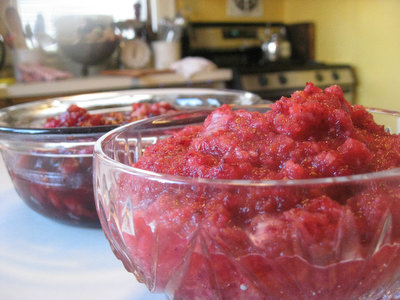 Allez cuisine! Votes below, please!