Just before the holidays, I had brunch at a great little place in New Rochelle called Cienega. We only tried a few things, but every one of them led me to believe that the Neuvo Latino food there is nothing short of astounding. One particularly great dish was this dessert, a deconstructed key lime pie: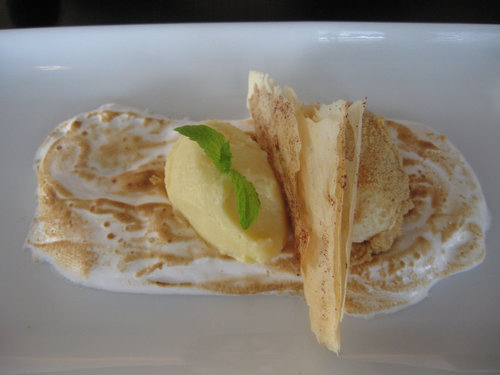 It has cookie-crumb coated vanilla ice cream, key lime cream (which was more like a curd), and a toasted meringue that reminded me of Marshmallow Fluff. In a good way.
The meal started out just as terrific, with a lovely little bread plate with corn muffins that came with passionfruit butter: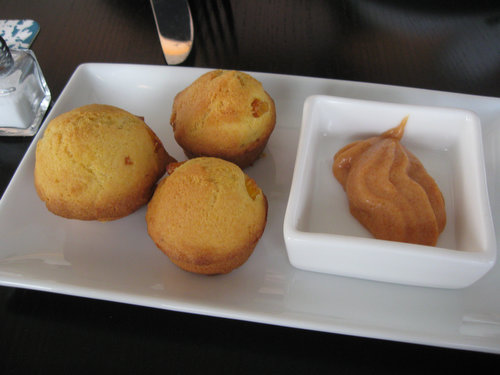 And the coffee was hot and strong: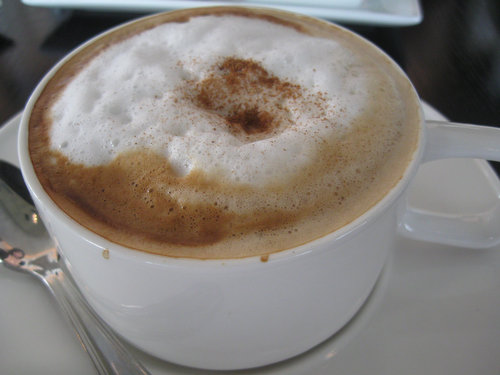 This soup, called a chupe, is a Peruvian-style chowder, with rich and creamy broth, sweet shrimp, parmesan, corn (and hominy) and parmesan cheese. It was fabulous: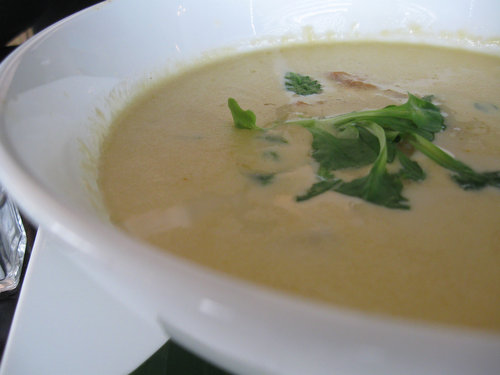 The room is pretty sleek, too. It's in a triangular-shaped space with lots of windows.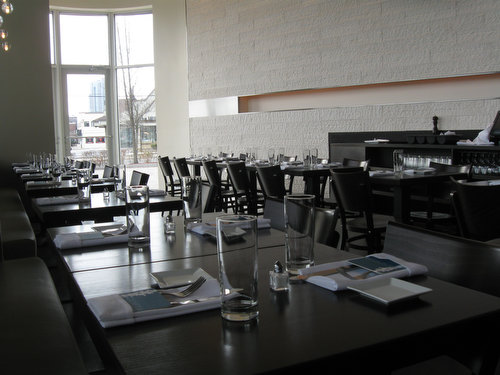 Unfortunately, those windows look out onto a car dealership. But if you're facing the restaurant, you can look down at the bar and see this cheerful mural:
The owners, Pedro Munoz and Vivian Torres, are architects, and also own Luz, a (well-regarded) Nuevo Latino restaurant in Fort Greene. And from the few dishes I tried, I can see they made a good choice in chef Jorge Adriazola. Our two sandwiches, a Cubano and a skirt steak, were filled with top-notch ingredients and had  a wallop of flavor that was still balanced and fresh.
Pan Con Entrana: Skirt steak, chimichurri mayo, avocado, onion and tomato on ciabatta.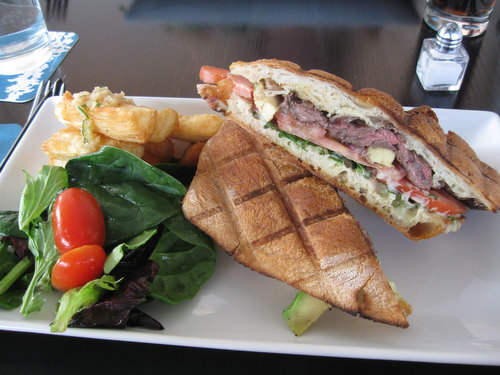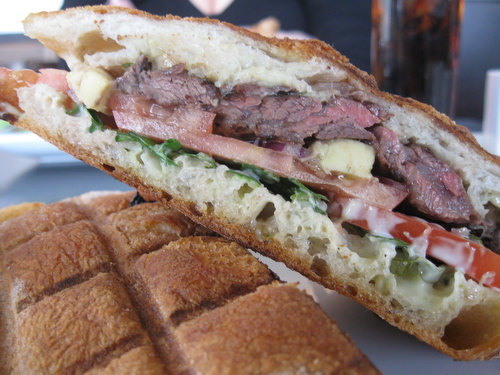 Cubano: Slow roasted pulled pork, ham, swiss cheese, pickles and passionfruit mustard on ciabatta: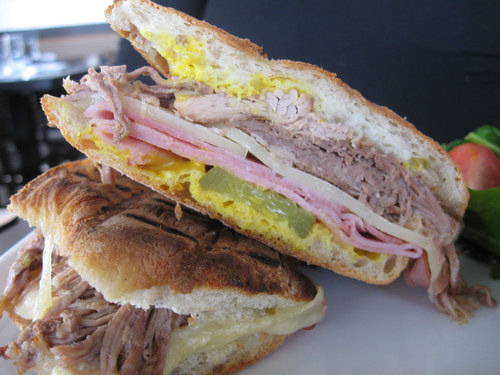 Then we shared that terrific dessert. Once again: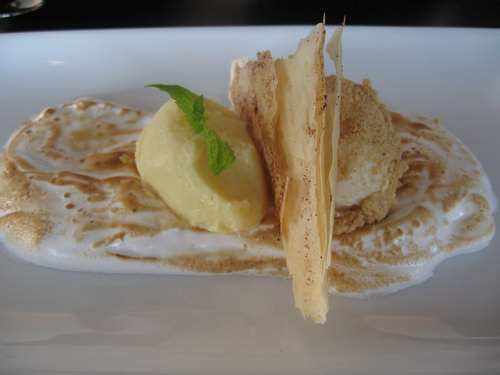 I'll be back with a dinner report as soon as I can.