I like this recipe because you press the crust into the pan, instead of rolling it out. Try it as part of this All-Local Dinner Party Menu.
First thing you do is cut your butter in a dice and put it back in the fridge to stay cool.
Then you start with flour and walnuts.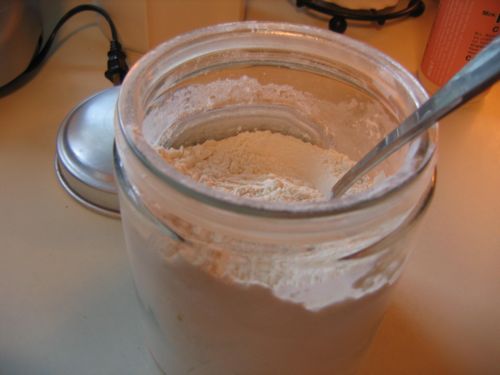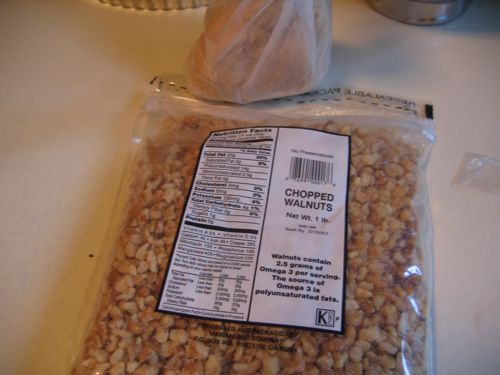 Measure 2 cups of flour into the bowl of your mixer. Measure 3/4 cups of walnuts into the bolw of your food processor. (I have a mini one and it worked great for this.)
Plus a couple times so your walnuts are finely chopped.
Before: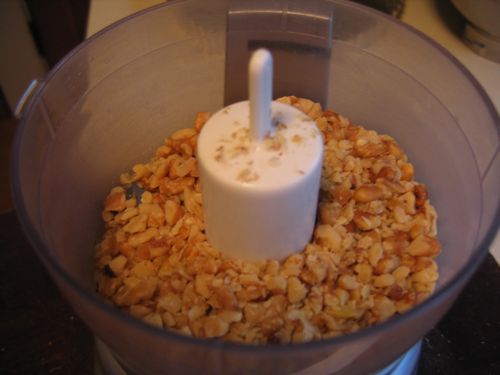 After: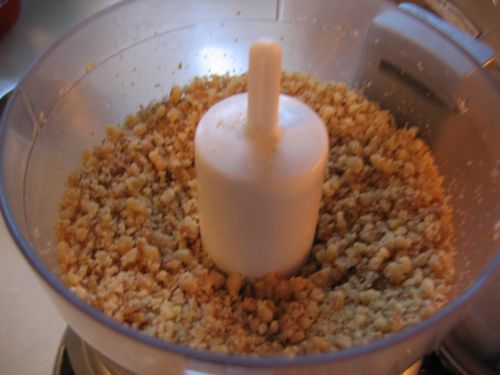 Put the walnuts in the bowl of the mixer with the flour and add 3/4 cup light brown sugar, loosely packed.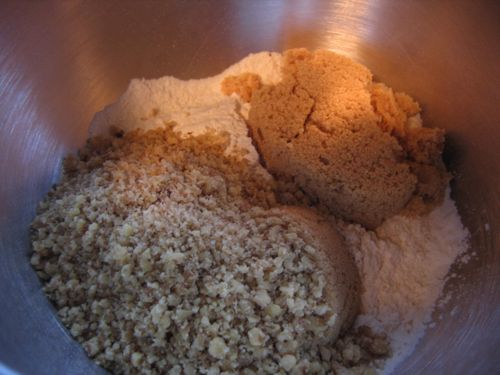 Measure 2 pounds of plums. (I came up a little short.)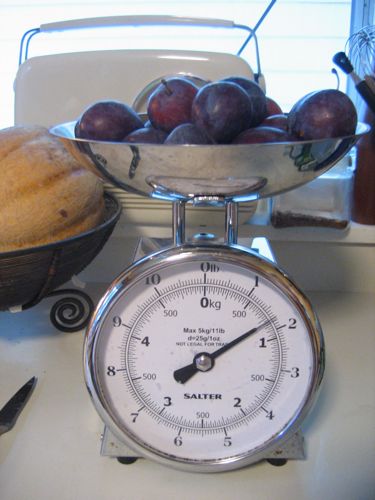 Cut the plums in half, seed them, then cut them in quarters.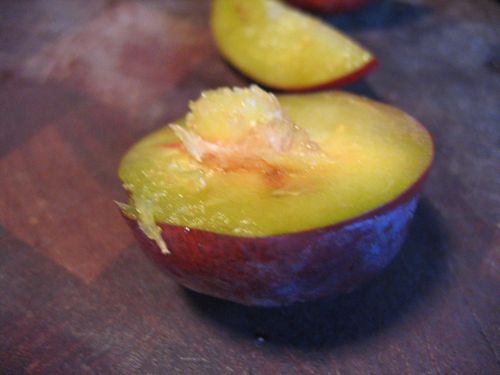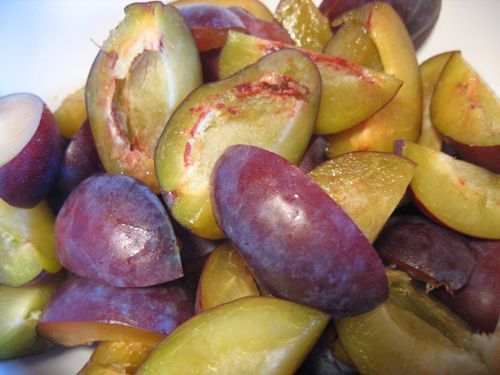 Separate an egg. Have you ever done this with your hands? It's the easies way. Look:
Wash your hands. Crack the egg into the bowl and put your fingers under the yolk.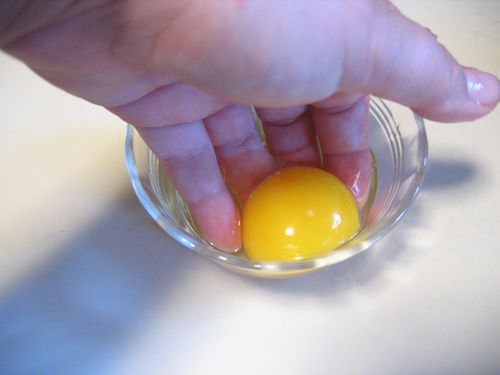 Pull it up and let the white fall back into the bowl.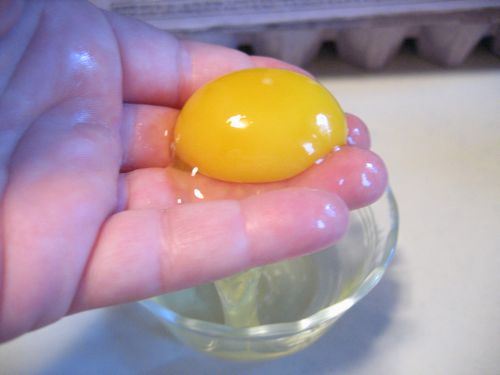 Voila, separated egg! Put it in another bowl.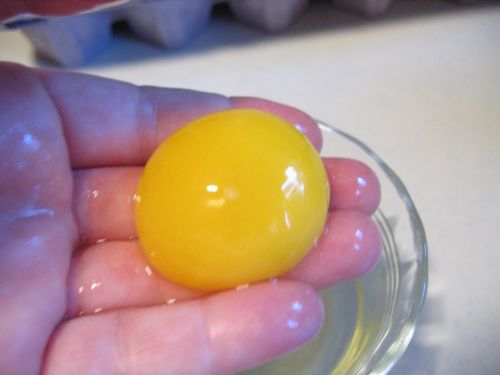 Mix the flour, nuts and sugar together briefly so they're evenly blended.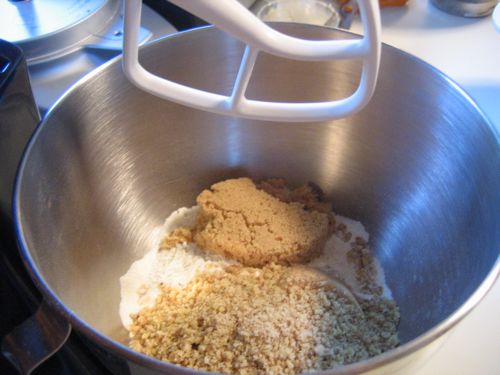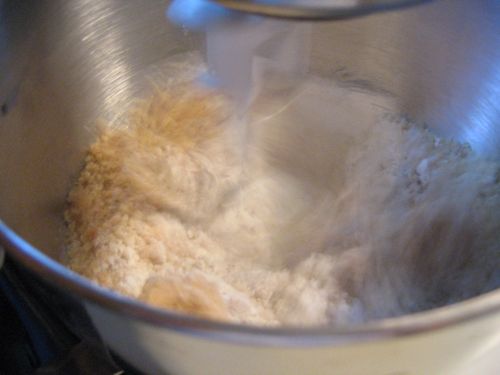 Add the egg and the butter.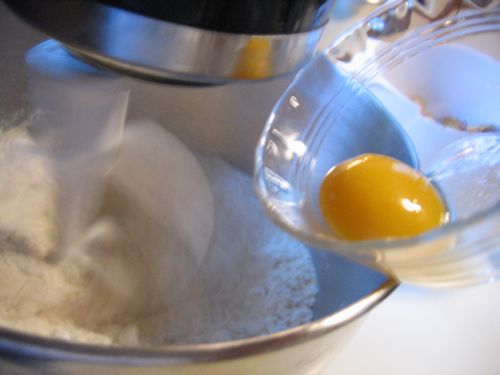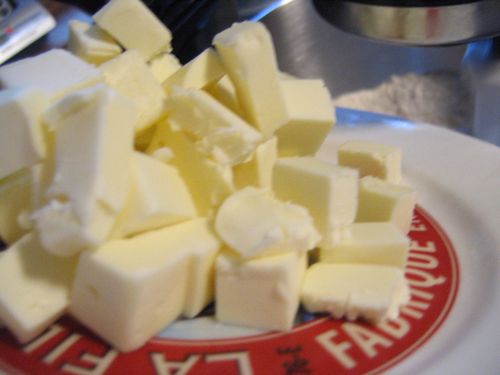 Beat it until it looks crumbly.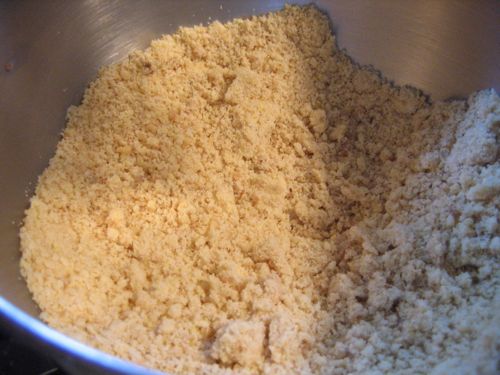 Take about 2 cups and put it in your tart pan.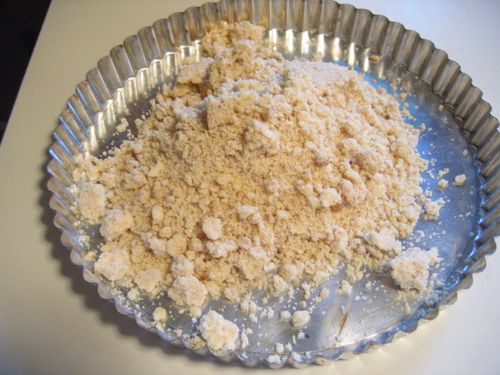 Press it all around your tart pan evenly to form the crust.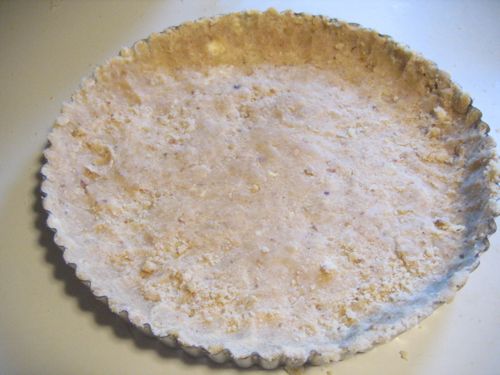 Starting at the outside edge, make a pretty flower pattern with your plums by makin concentric circles.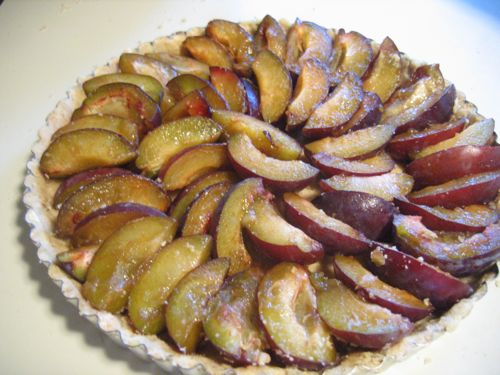 Sprinkle more crumb mixture over the plums.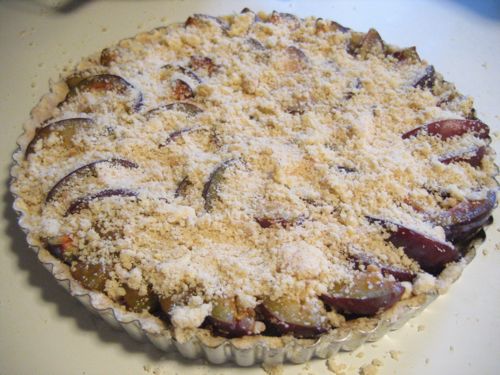 Bake for 45 minutes at 400 until the topping is brown and the plum juice is bubbling.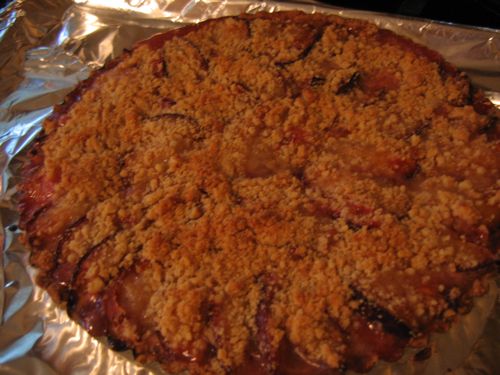 Let is cool at least 10 minutes. Then take it out of the tart pan.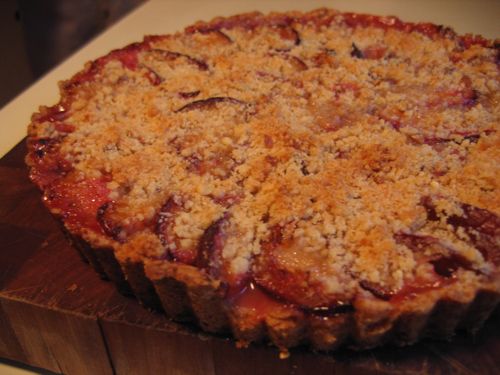 Plum Tart
2 cups all-purpose flour
3/4 cups finely chopped walnuts
3/4 cup light brown sugar, loosely packed
12 tablespoons cold unsalted butter (1 1/2 sticks), diced
1 egg yolk
2 pounds firm, ripe plums, pitted and sliced into quarters
Preheat the oven to 400.
Combine the flour, walnuts and sugar in a large bowl. Add the butter and the egg yolk. Mix, either by hand or with an electric mixer, until crumbly.
Press 2 cups of the crumb mixture in an even layer into the bottom of a 9 1/2-inch springform or tart pan. Arrange the plums in the pan, skin side down, to form a flower pattern. Begin at the outside and work your way in.
Sprinkle the rest of the crumb mixture evenly over the plums. Bake the tart for 40 to 50 minutes, or until it's browned and the plum juices are bubbling. Remove from the oven and cool for 10 minutes. Remove from the pan and transfer the tart to a flat plate. Serve warm or at room temperature.
Yield: 1 tart.
From Barefoot Contessa