Fresh strawberries + a high-speed blender = an amazing, sweet dressing perfect for a savory salad!
Creamy Strawberry Salad Dressing (Vegan)
Ingredients
Raw, unsalted cashews (2 handfuls), soaked for approximately 15 minutes for a high-speed blender or one hour for a food processor
6 large strawberries, stemmed and quartered
2 tablespoons rice vinegar
Filtered water (about 1/4 cup)
Instructions
Add first three ingredients to a high-speed blender.
Add water, as needed, and blend to desired consistency.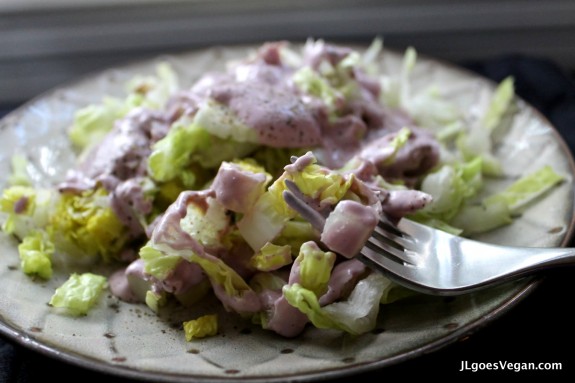 This dressing is so light and fresh – and quite obviously simple.
I had about 1.5 cups left over after dinner so I stored it in an airtight container in the refrigerator…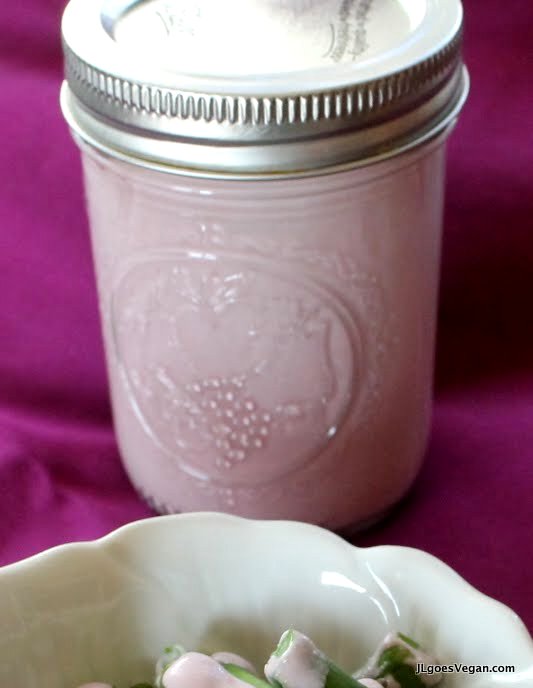 …and the next day I steamed asparagus and drizzled the Creamy Strawberry Dressing over it.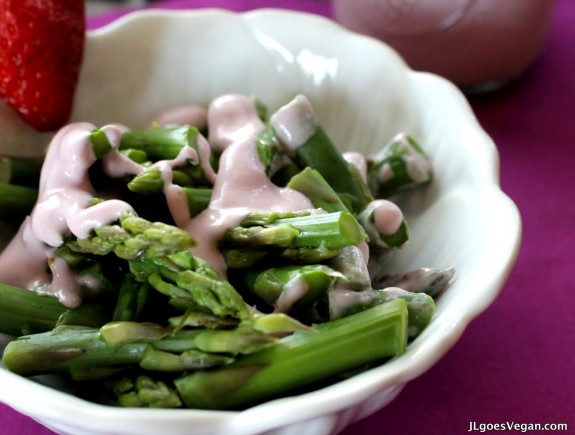 I cannot think of a better way to enjoy spring fruits and vegetables!
I Eat Plants columnist JL Fields blogs about her transition to a vegan diet and lifestyle at JL goes Vegan: Food & Fitness with a Side of Kale. Her original recipes have been featured on Foodbuzz, BlogHer and Meatless Monday. She is the editor of the community blog Stop Chasing Skinny: Find Happiness Beyond the Scale.   JL is the founder and lead consultant for JL Fields Consulting.  She serves on the board of directors of the Woodstock Farm Animal Sanctuary and the advisory board of Our Hen House.  Follow JL on Twitter and Facebook.