I've been on a bit of a hummus and raw veggie kick over the last few days. Really, is there anything better? I've been eating store-bought hummus and thought, wait, I can do better than that! I began soaking a bowl of dry chickpeas (only for an hour, and with a tablespoon of baking soda – a trick I learned from Christina Pirello) but recalled that I had cooked lentils in the refrigerator. My immediate gratification gene kicked in and I decided to grab what I had on hand for a different type of hummus.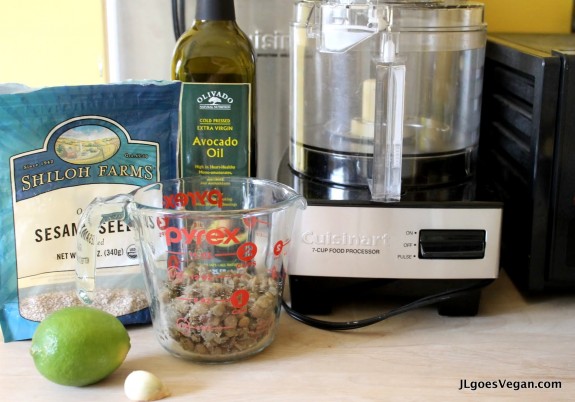 Traditional hummus is made with chickpeas and tahini (and apparently spelled with two "m"s but I'm a one "m" hummus gal). I went with what I had today: lentils and sesame seeds. It's not the first time I made hummus with a twist:
And now, lentils!
Lentil Hummus
While this could serve two people I will confess that I ate it all. So, serves 1 -2!
Ingredients
1 cup cooked lentils (I made mine in a homemade vegetable stock)
1 clove garlic, minced
Juice of half a lime
1 teaspoon sesame seeds
1/2 teaspoon avocado oil
Instructions
Place all ingredients in the food processor and pulse, scraping hummus from the side of the bowl as needed, to desired consistency.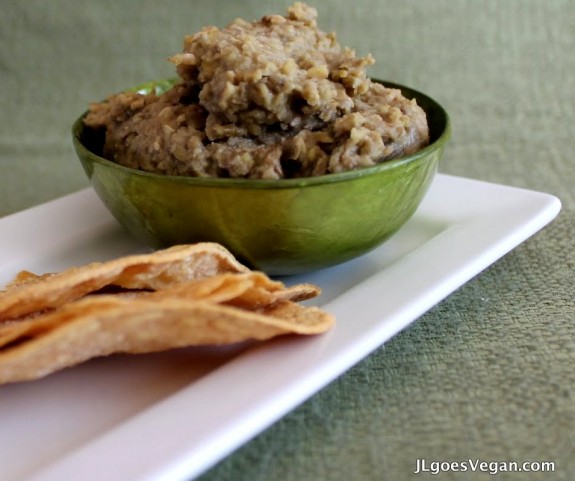 I simply loved it! Avocado oil is so light and fresh tasting.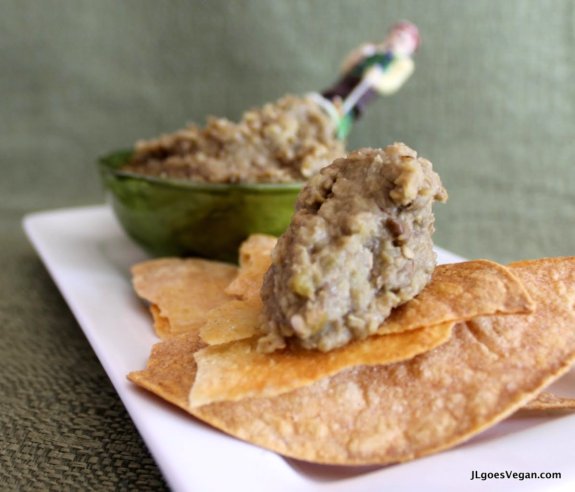 Speaking of avocado oil. I brushed just a bit on a small, white corn tortilla, lightly salted it, and baked for seven minutes on 400F. Perfect chips for this delightful hummus!
I Eat Plants columnist JL Fields is a certified vegan lifestyle coach and educator.  She blogs about her transition to a vegan diet and lifestyle at JL goes Vegan: Food & Fitness with a Side of Kale. Her original recipes have been featured on Foodbuzz, BlogHer and Meatless Monday. She is the editor of the community blog Stop Chasing Skinny: Find Happiness Beyond the Scale.   JL is the founder and lead consultant for JL Fields Consulting.  She serves on the board of directors of the Woodstock Farm Animal Sanctuary and the advisory board of Our Hen House.  Follow JL on Twitter and Facebook.